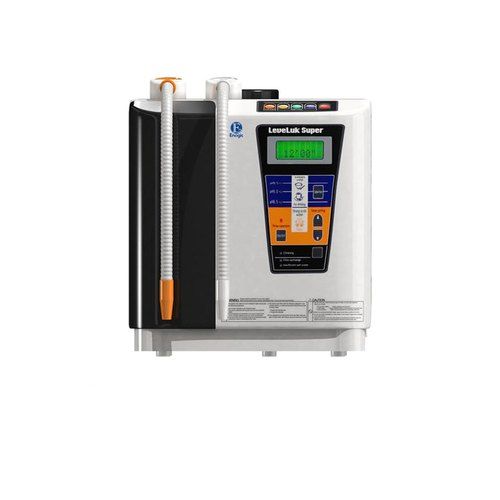 A water ionizer is a unique home appliance that increases the pH of drinking water by using an electrolysis mechanism to separate the incoming water stream into alkaline and acidic components. The alkaline treatment water is known as alkaline water.
Consumption of alkaline water can improve health benefits by developing water-soluble minerals in the human body. Alkaline water is very useful for overall health development. Water ionizer machine is cost effective and effective for various functions.
Benefits of Water Ioniser Machine
The significant benefits of buying the Leveluk super 501 water ionizer machine from any authentic online portal are as follows-
• Cancer-Fighting Property- Water ionizers can impact health by preventing cancer. Many cancer cells are caused by the product of various important metabolic functions. These radicals are unstable molecules that attack the human cell and create cancer tissue.
Water ionizers can work similarly to antioxidants that combine with oxygen radicals to create a full oxygen molecule.
• To improve your cardiovascular health, you should consume ionized water. Ionized water can improve the oxygen flow in the body and reduce the limited blood flow. Alkaline ionized water can reduce the risk of free radicals and prevent blockage in the vessel cells.
• A water ionizer is useful for producing water that is useful for hydrating. Small clusters of ionized water can be absorbed into cells to pass through membranes. It allows faster hydration in your body.
• Alkaline ionized water can impact your digestion. It is beneficial for colon health. The colon is an important part of the digestive system, and thus it can improve the digestive system.
• An alkaline water ionizer works as a great water filtration. It charges molecules, and it can separate harmful contaminants from tap water.
Working Pattern of Alkaline Water Ionizer
A water ionizer machine has different parts, such as plates, power, plastic, and filter.
1. Water ionizers use solid, mesh, and hybrid titanium platinum-coated plates to separate water into high and low-pH forms. Leveluk super 501 water ionizer machine uses platinum-coated titanium plates dipped and coated with platinum.
2. The plastic that the ionizer machine uses is extremely important for the safer and longevity of the ionizer machine. High-quality plastic is essential to free water contaminants and prevents plastic from leaching in high-temperature environments, such as hot water passing through a unit.
When plastic comes into contact with water, it ensures the safety and quality of your machine for lifetime ownership.
3. Water ionizers use a power supply during the process of making the water. The amount of power that is used for ionization is key for the overall performance. This power supply is either a transformer or a switch-mode power supply. The power supply provides the electrical current that is delivered to the water,
From the above information, you can understand the usefulness of choosing a good quality water ionizer machine that is useful to ionize your drinking water easily. You can choose any authentic Leveluk super 501 water ionizer machine supplier from any online portal.